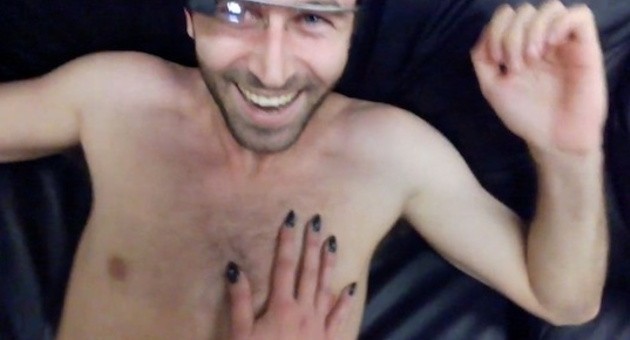 While the potential for adult content on Google Glass has been discussed for some time now, Mikandi, the pioneer of porn on Glass, has finally released the first porno to be filmed completely with the device.
While the full film has yet to be released, Mikandi has just posted a lengthy trailer which gives a good sense of what it will be like. Surprisingly, the film seems to incorporate a number of quirky Google Glass features and jokes that try to add some techy humor to the film. (Warning: NSFW)
It's best to not try and describe it and to just watch the video for yourself. If you like what you see, you can likely look forward to seeing a much more explicit and full length version in the coming future.
You can also read Vice's behind the scenes look of the filming here.